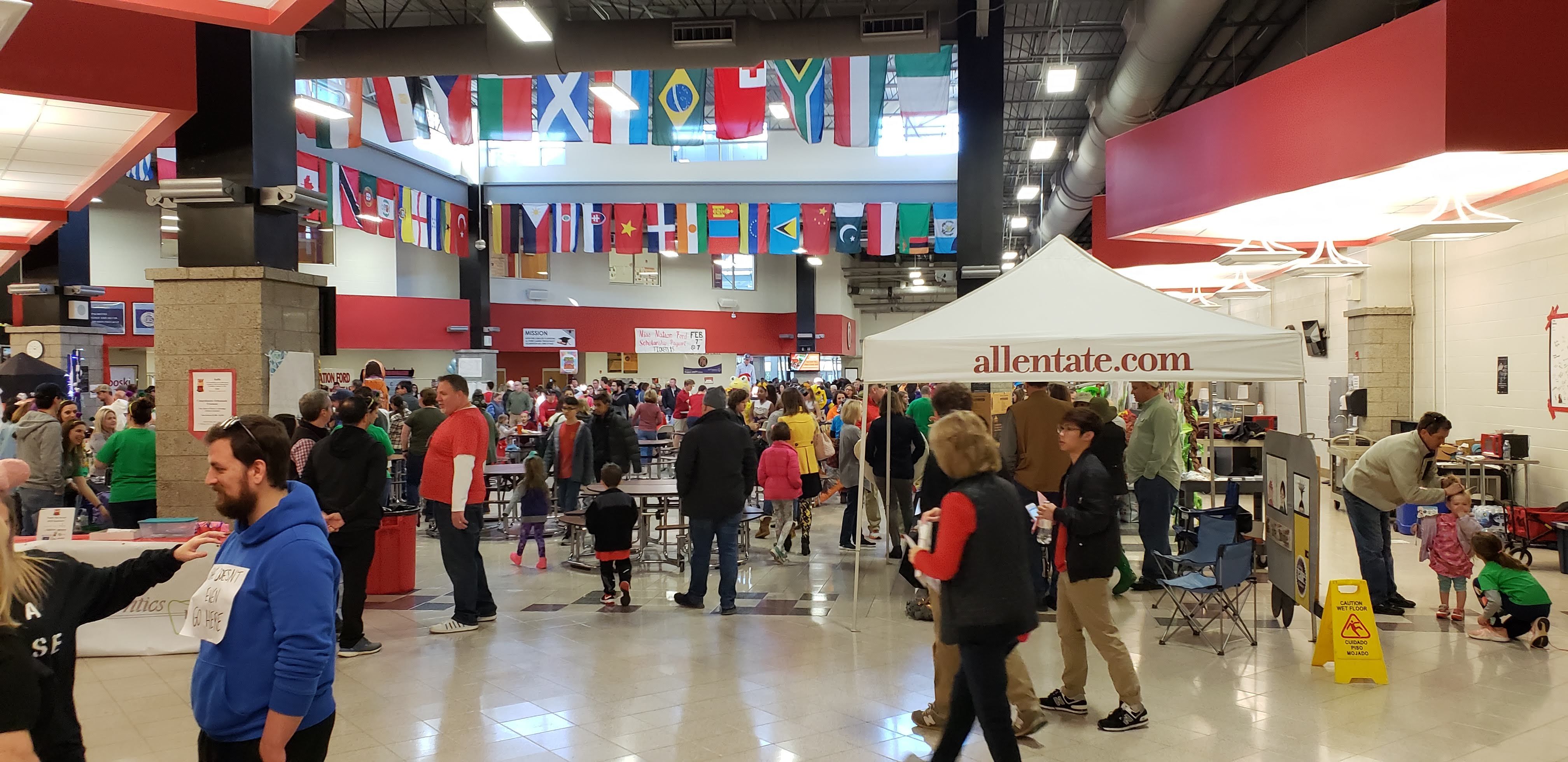 MAKE AN IMPACT ON FORT MILL SCHOOLS
The Foundation for Fort Mill Schools is sponsoring the Cookin' for The Kids Chili Showdown to help raise money for programs that directly impact our students. The foundation helps fund grants for teachers and administrators and a district-wide free school supply store for students in need. This is a great way to support our students, have fun, meet new people, and eat chili!
Each year, teams from across the district and the private sector come together to offer community members a taste of their chili in hope of winning one of the awards. In the process, teams raise money to support our outstanding Fort Mill Schools.
When:  March 7, 2020
Where:  Nation Ford High School, Commons Area
Time:  11:00 am - 2:00 pm
Got Chili?
Use a family recipe, make a little something off the cuff, or cook for the sake of having fun. To enter the competition, complete the Team Registration Form below, agree to the rules and register for $50. Fill out and submit the waiver form. Your registration also includes 2 free tastes to use the day of the Chili Showdown
Cook:  Create Your Plan - Get your Chili Showdown team ready!  Put together your best chefs and get ready for the chili contest to support the students in the Fort Mill School District.
Taste:  Prepare for a Crowd - Attendees will be given sampling instruments to taste every teams chili.  Prepare enough to go around!  Tasters will be making their way around the facility from 11:00 am until 1:00 pm.
Enjoy:  Have Fun! - This is our 5th Annual Chili Showdown!  This event is a big hit.  Have a great time with your community and enjoy!
Event Highlights:
Chili Tastings
Team Costumes/Themes
Emcee - Lucas McFadden
Children's Games in the Media Center
FMSD Choral Performances
STEAM Center – a feature from our District Steam representatives
Concessions
Awards
NEW THIS YEAR:
ENTRY FEE:  $10 entry fee, receive a wristband and taste as much as you like. Children 12 and under are Free. If someone doesn't want chili, they don't pay an entry fee (for example, those who are at the event to see the performances).
NEW CHILI AWARD:  People's Choice: With each $10 entry fee, you receive tickets to vote for 1st, 2nd and 3rd place chili. The top 3 vote earners will win the People's Choice award. Other award categories include: Most Creative (Theme or Recipe) and now the

Cha-Ching for Chili

(formerly known as Most $ Raised)