5th Annual TEC Dowling Memorial Golf Tournament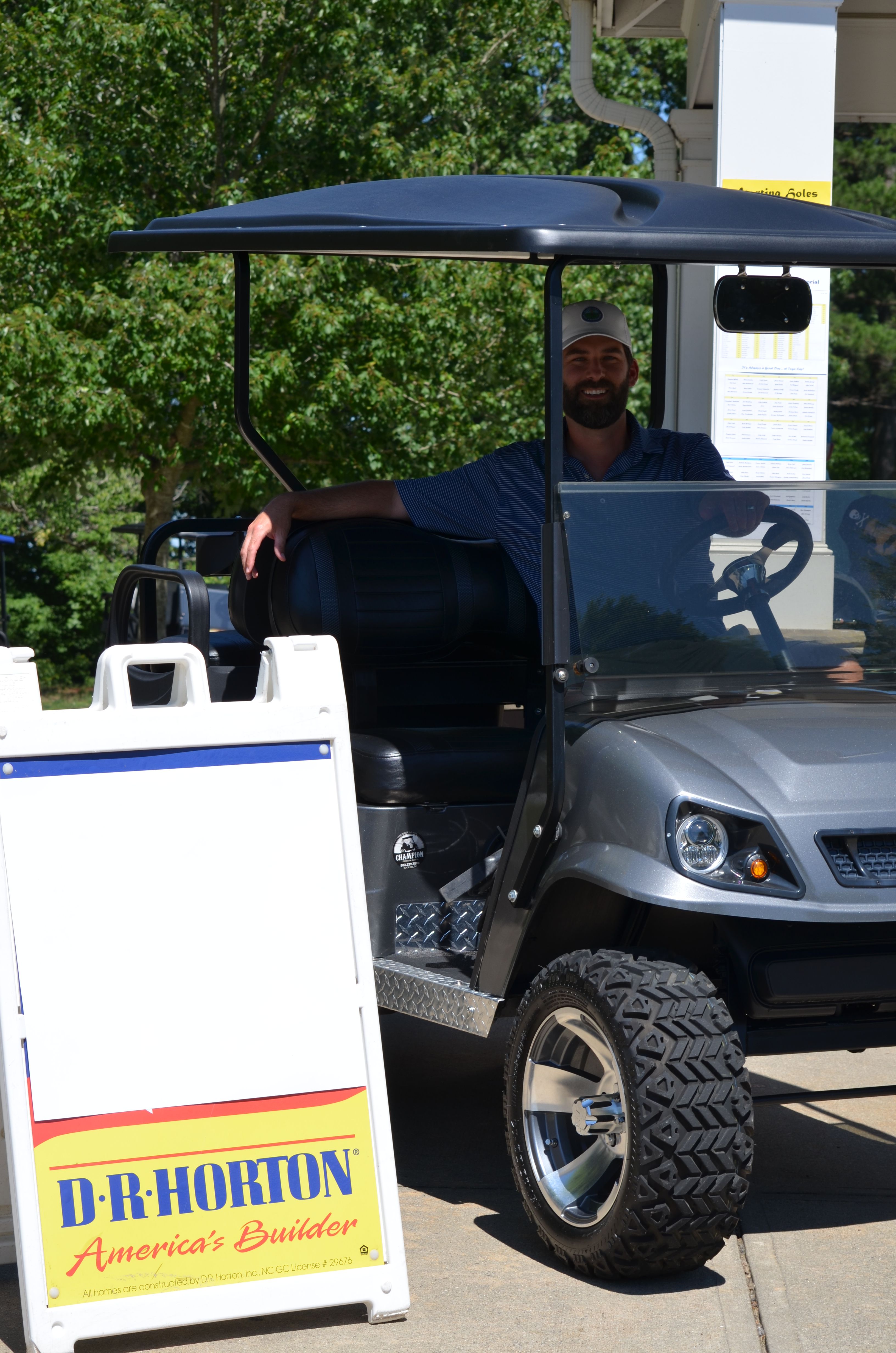 2019 Tournament Winner - Sam Fuller
Thank you to our sponsors!!
Company Name - Sponsor Level

Pump House Restaurant - Gold

C.L. Rabb, Inc. - Gold

BNA Consulting - Gold

Piedmont - Gold

Comporium - Gold

Shutterfly - Eagle

Jumper, Carter, Sease - Eagle

Williams and Fudge - Eagle

Kelly Cahill/Tracy Miller - Allen Tate - Eagle

South State Bank - Eagle

McGowan, Hood and Felder, LLC - Eagle

McMillan, Pazdan and Smith - Birdie

Summit Company - Birdie

Housemaster - Birdie

USA Web Asset Group - Birdie

P & G/Home Depot Pro - Birdie

Toshiba - Birdie

Atlantic Packaging - Birdie

Leitner Construction - Birdie

Alliance Consulting Engineers - Birdie

Family Trust Investment Services - Birdie

Great Wolf Lodge - Birdie

Archer Western Construction - Birdie

Jersey Mikes - Birdie

AME, INC. - Birdie

Marc LaPointe Golf - Birdie

ABM - Par

Allen Tate, Martha Kinard/Guynn Savage - Par

Mosely Architects - Par

Campco Engineering - Par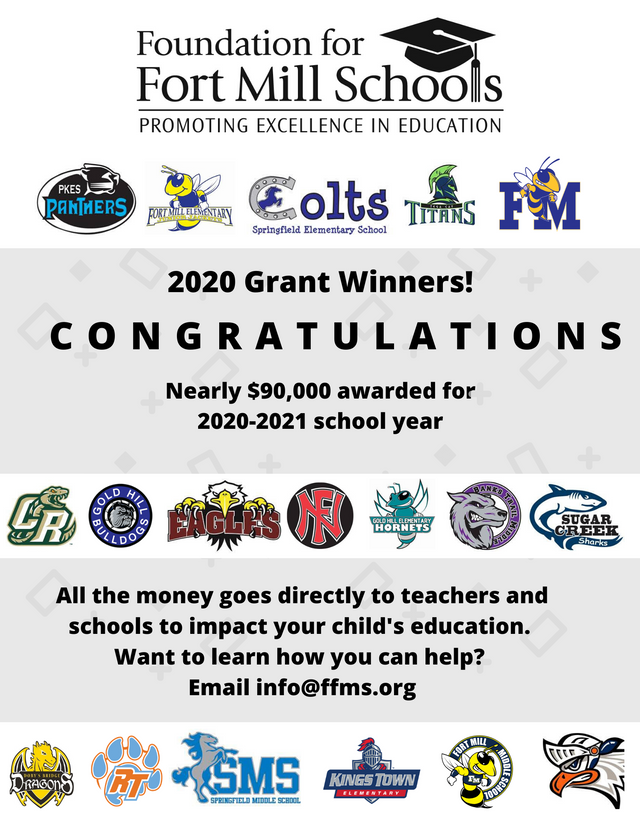 Programs
Our programs are designed to further our mission and provide much needed services for our constituents.
Congratulations to the 2020 Grant Recipients!
We are excited to share that our tremendous FMSD educators have submitted a total of 167 grants for consideration to the FFMS. This marks the highest response rate in the history of the Foundation, in fact, more than double the next-highest total. Per usual, the Innovative Classroom Proposal grants led the way, with 105 applications. This year, however, there was a very strong interest among educators in furthering their own knowledge, with 47 Professional Development grant applications. This was followed by 11 Principal Project applications and 4 applications for the TEC Dowling Technology in the Classroom applications. Three out of the four categories were record responses.
Special thanks to Scott and the Grants Committee for all their work thus far. The increase in grants is due, in part, to the work Scott and the committee put into communicating the program to District Leadership and Principals to encourage participation. Even in the midst of this uncertainty, the FMSD principals and teachers took time and action to submit proposals that fully support the mission of the Fort Mill School District - to put Children First...Every Day.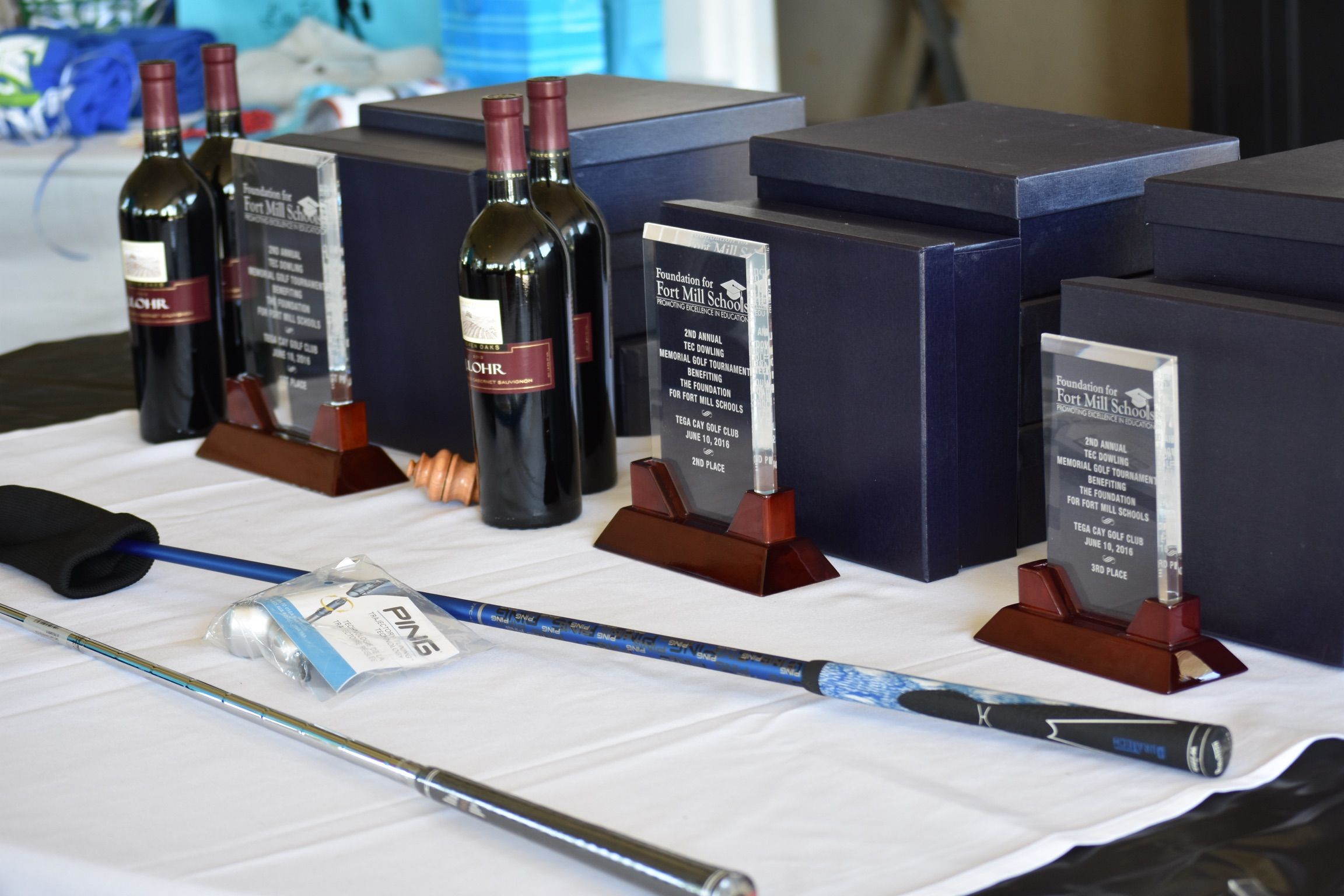 Events
Fundraisers and events help us raise awareness and generate crucial resources to serve our community.
The 6th Annual TEC Dowling Memorial Golf Tournament
Postponed!!
When:  Postponed until a later date TBD
Where:  Tega Cay Golf Club
We look forward to seeing you at a later date and thank you in advance for your support.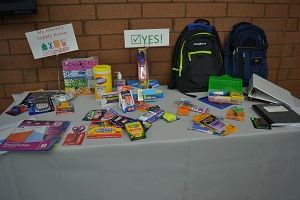 Volunteer
Improve your community by joining our cause. You'd be surprised at what a huge difference a little bit of your time can make.
Classroom Ready can always use your help!